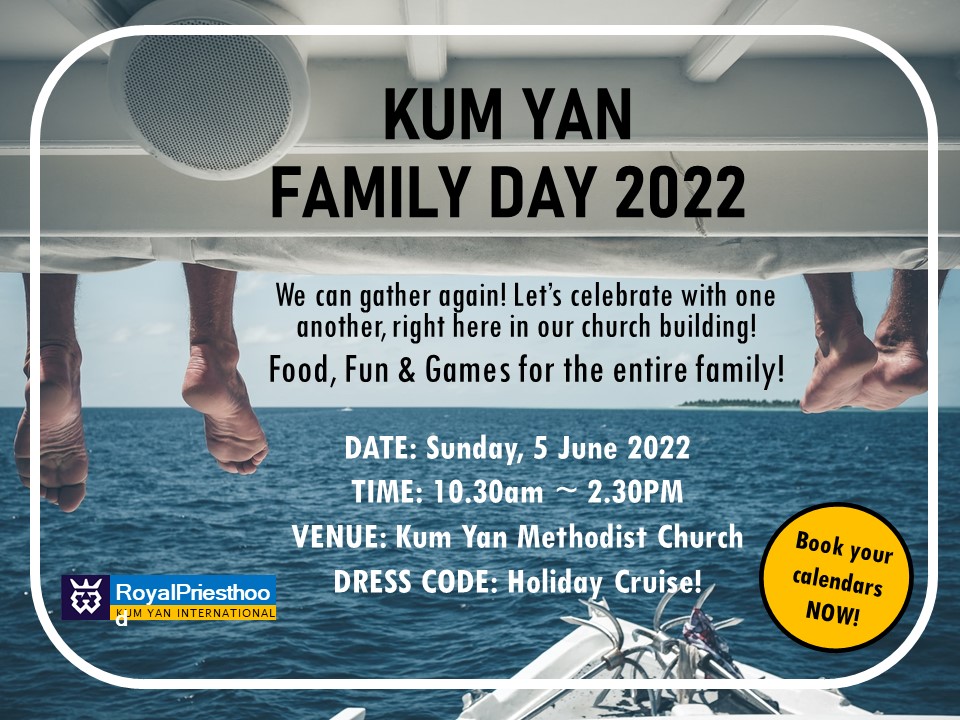 KUM YAN FAMILY DAY
Longing for a great family experience? Missing the fun and funny moments with your church family? This Coming 5th June, come join us at our KY Family Day- Cruise Edition! It will be a getaway right at 1 Queen St as we have food, fun and fellowship for all.
Come with your family or group dressed in the "Holiday Cruise" theme, compete over a variety of games, and win prizes! Event sets sail from 10.30am and disembarkation (end) happens at 2.30pm. Save the date and get ready to spend time with the family!
Given that the expected turn out for this event may go beyond 500pax, we need to abide by the current SMM regulations of implementing VDS entry checks on that day. TraceTogether/ SafeEntry checks will be done at the door for all congregational services on 5 June. All are welcome to the worship services as the headcount per service will not exceed 500. However, we regret that unvaccinated individuals above 12 years of age will not be able to join in the Family Day Carnival as the total number of people at that event may exceed 500 at the peak hour of 12pm to 1pm. Thank you for your kind understanding.