Transformed to Transform, Blessed to be a Blessing
Our vibrant youth and young adult communities.
Youth Connection (YC) is Kum Yan Methodist Church's vibrant community of youth and young adults. We exist to worship God, and be transformed by the Word and the work of the Holy Spirit, to transform the world.
We are a community of people whose lives have been transformed by God's amazing love. With hearts full of gratitude, we are also committed to journey together to become and raise generations of godly men and women passionate about expressing and experiencing God's kingdom established on earth as it is in heaven.
Join us for Sunday Services
 JUNIOR YOUTH CONNECTION
(Secondary School Students)
10am @ The Upper Room
 YOUTH CONNECTION
(Youth & Young Adults)
1:30pm @ The Living Room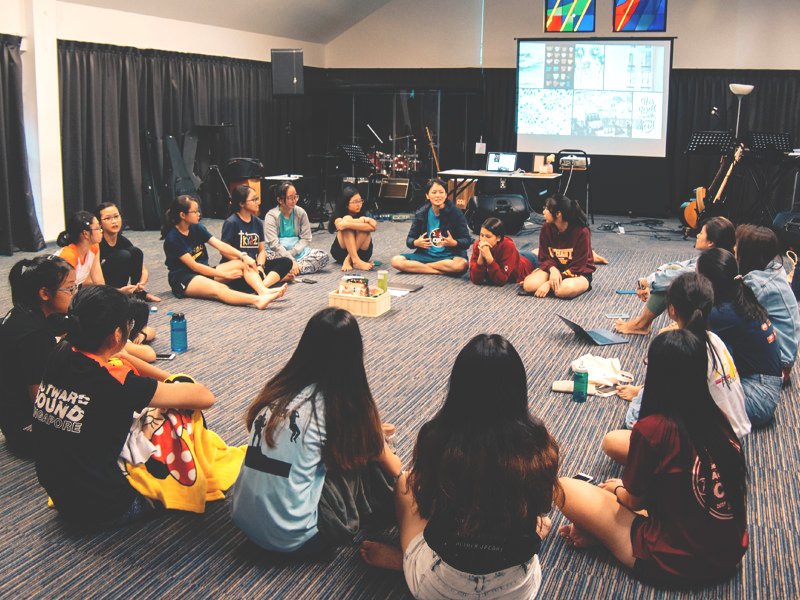 Junior Youth Connection | JYC
We are a ministry for young people in their Secondary School years. We want to help them navigate through this period of great change by building and creating for them:
A place where they may develop an intimate relationship with God.

A place where they can learn

A place where they may learn His Word and gain practical handles about life and living.

A community of friends and caring leaders where they feel safe and accepted.

A place where they may grow, mature and thrive spiritually.
We meet weekly on Sundays at 10am according to the following monthly rhythm:
1st and 3rd Sunday of the month – on-site at The Living Room

2nd and 4th Sunday of the month – online via Zoom

5th Sunday of the month (when applicable) – Community Day Special (program details will be announced nearer the day)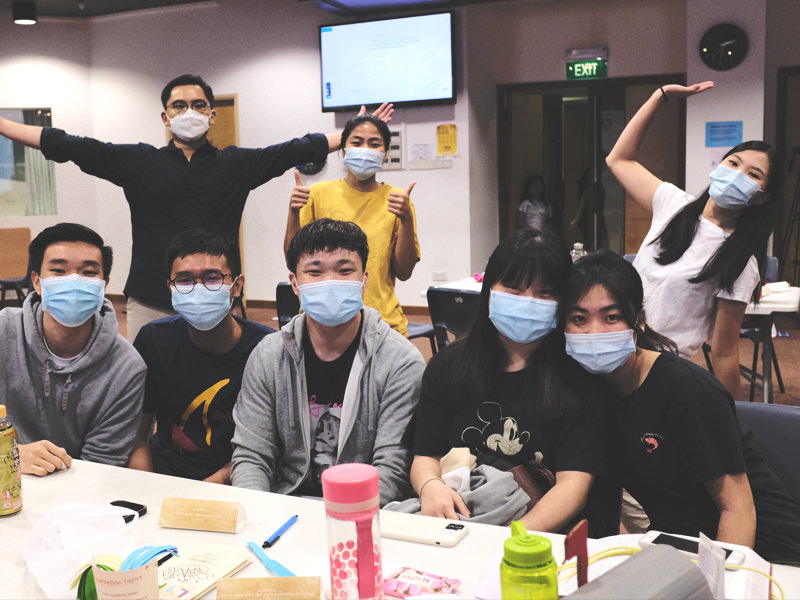 Youth | YO
We are a community of young people aged between 17 to 22 years, journeying through the life stages of Polytechnic, Junior College, ITE, National Service and early University.
This crucial life stage represents some of the most transformative years in a youth's life. As the transition period between childhood and adulthood, we seek to develop a more mature relationship with God with a strong foundation in God's Word, and to apply ourselves, in offering our heart, time and skills to serve others through various ministry capacities and be a light to the world around us.
What is central to the YO identity is a culture of being God-led, as well as intentional discipleship. We believe that every young person in YO is called to be a genuine disciple of Christ, committed to seeking and fulfilling God's purpose in each of our lives.
We meet weekly for Cell Group on Friday evenings. These regular gatherings vary in form, from home-based fellowship and prayer meetings to group Bible studies, as well as workshops on special topics, community service and other fun and fulfilling activities.
All who are keen to visit or join us for our YO gatherings are welcome!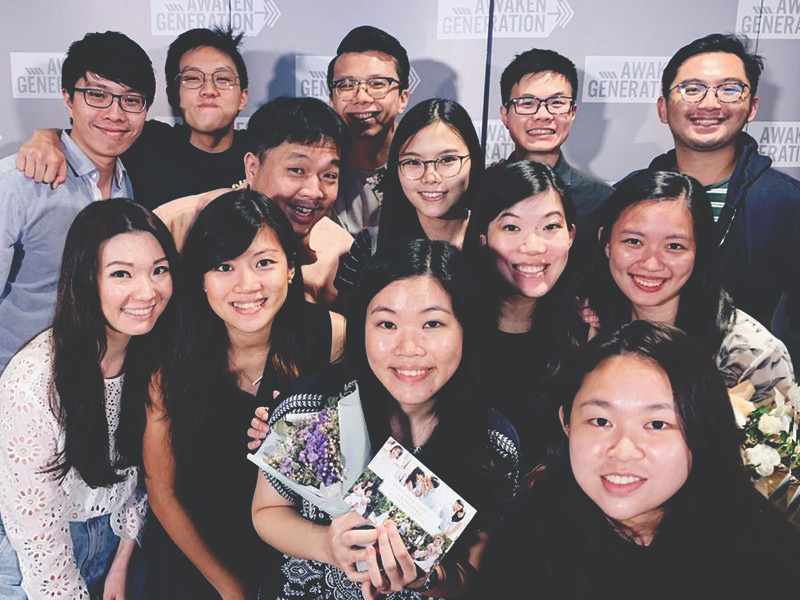 Young Adults | YA
We are a community of young adults in our early twenties to early thirties committed to walking through this exciting stage of life with each other – navigating the many shifts and seasons e.g. transitioning from school to work and beyond.
We seek to be "as iron sharpens iron" (Prov 27:17) – brothers and sisters committed to love, encourage and challenge each other to discover our God-given purpose and calling. We are passionate about learning and living the Word of God in our lives, to apply what we learn, and use the gifts and talents that God has activated in us to serve and be a blessing to those around us – our schoolmates and colleagues, our professors and bosses, our family, friends and wider society.
We meet for Cell Group gatherings on alternate weeks, on Friday nights (YA) and also on Saturday evening (YA+), in person or on Zoom. We also enjoy meeting up in smaller, gender-based groups once a month so that we can go deeper in sharing and to intentionally support and cover each other in prayer.
You. Yes you!
Are you a young person? We would love to connect with you!
Get Connected!
We look forward to meeting you!
Click on the icons or drop us a message at +65 8922 8490.
Please do feel free to contact us to get to know more about Youth Connection. We would love to have your be a part of our community!